Caring for a large amount of livestock on a daily basis can be a real chore for those living in Louisiana. But it can be even more difficult for those who are forced to do it with aging barns or structures that are too small to meet their needs.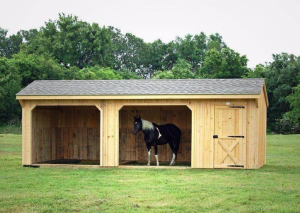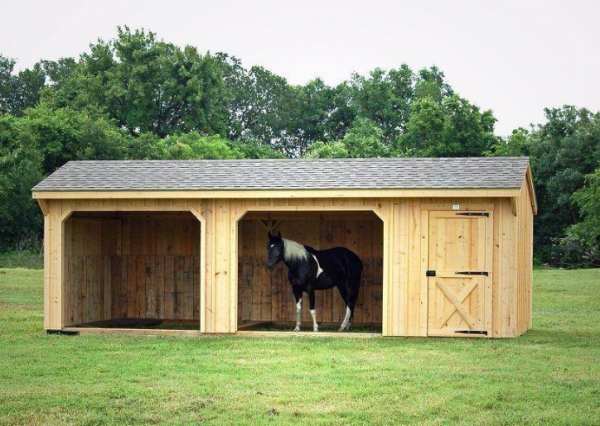 These portable barns will make it easier for you to keep your livestock out of bad weather and give them the shelter they need to flourish and grow.
Whether you have horses, cows, goats, sheep or some other type of livestock on your property – even alligators! – Deer Creek Structures can create a portable barn solution for your Arkansas property and deliver it quickly to help you get the outbuilding you need to grow or sustain your livestock operations.
The portable barns produced by Deer Creek Structures are designed to keep your livestock protected when they are inside. All of the Louisiana portable barns that Deer Creek Structures manufactures feature cypress board and batten siding on them that is both long-lasting and durable. Additionally, wood siding is capable of serving as insulation on portable barns, so the barn you purchase from Deer Creek Structures will stay warm in the winter and cool in the summer.
Portable barns from Deer Creek Structures also have 30-year architectural shingles on them, meaning you won't have to worry about replacing your roofing for decades. The barns also feature kickboards and roof decking overhangs to help keep water away from the sides of the structure, and 5/8-inch plywood flooring inside the portable barns delivers a stable and durable solution underfoot.
When you order portable barns from Deer Creek Structures, you will have the option of choosing from a couple different sizes:
10-Foot Portable Barns
While the 10-foot portable barns might seem like they are on the smaller side, they will actually provide more than enough room for the livestock you keep at your Louisiana property. These 10-foot portable barns can be configured in whatever length you need – from 10 feet to 50 feet – meaning that you can order a customized barn solution that's as large as your operations. These barns come with all of the standard features, but you can also add custom elements and add-ons if you choose. Metal roofing, extra ventilation, additional doors and windows, and more are all available to you. When your portable barn is delivered, it will provide you and your livestock with all the extra shelter and protection you need for your Louisiana farm.
12-Foot Portable Barns
For those who want a larger option when shopping for Louisiana portable barns, Deer Creek Structures also offers 12-foot portable barns. These portable barns are wider than the 10-foot options, and can also be configured in a full range of lengths, from 12 x 12 feet to 12 x 48 feet. These barns offer ample additional space and protection from the elements, and are the perfect solution for anyone in Louisiana in need of extra space to house their large population of livestock animals. Like the 10-foot barns, these structures can also be customized with add-on features.
Additional Features for Portable Barns
Deer Creek Structures offers on-site construction options for these portable barns, as well as staining and sealing services to help protect your new structure. There are also a number of additional customization options to make your new Louisiana portable barn more useful.
These add-on options include:
Plywood roof decking or insulated metal roofing
2 x 6 inch yellow pine kickboards
1/2-inch plywood roof overhangs
Pressure-treated flooring
Additional service doors, sliding doors or Dutch doors
Extra windows
Metal gates
Cupolas and metal weathervanes
Improved ventilation
Place an order today and you can get one of these portable barns delivered and assembled quickly to start using it right away. Want to learn more about the portable barns available for your Louisiana property?
Deer Creek Structures would be happy to walk you through the different portable barns that are in stock or that can be custom-built to meet your needs. Call them today at 254-546-2276 to find out how to place an order and have your new portable barn delivered in just a matter of weeks.