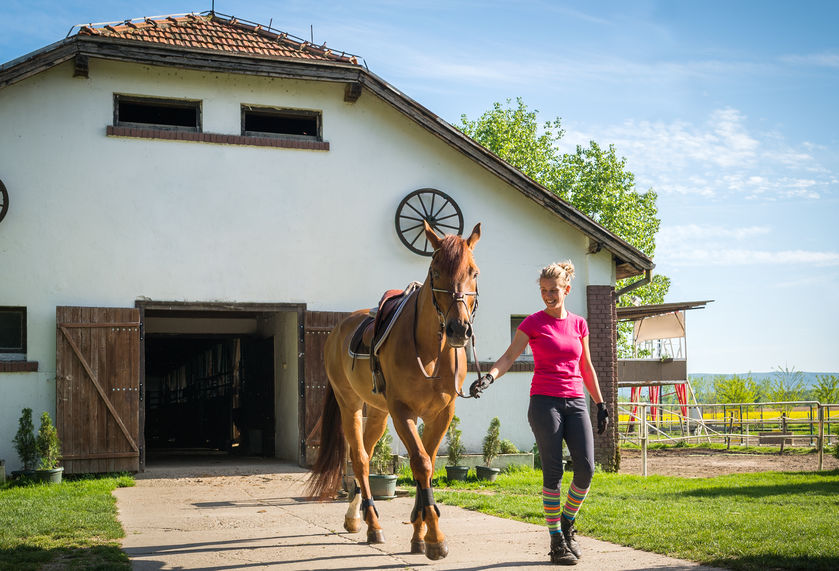 Purchasing a horse of your own is a big step to take. If you're looking at buying a horse, you should, at this point, have extensive experience with handling and riding a horse you've leased. This is the only way to ensure you're truly ready for the responsibility, time commitment, and emotional commitment of owning one of these amazing animals.
When you know you're ready to own a horse, it's important to take your time with the purchasing process to find the right horse for you. To help you out, we've listed some of the top mistakes first-time horse buyers make, so you can be sure to avoid them!
Mistake #1: Buying without budgeting.
Owning a horse comes with a lot of non-negotiable expenses. The price of a standard horse itself can range from $3,000-$5,000, though the more prestigious breeds will cost you $10,000+. After the initial purchase, other recurring costs to factor in include housing/boarding, food and supplements, veterinary care, farrier care, grooming supplies, tack and riding equipment, lessons, competitions, and other supplies. Don't start looking for a horse until you're prepared to make this financial commitment.
Mistake #2: Skipping the research.
Different horses are suitable for different purposes, needs, and people in general. That's why it is crucial that you conduct extensive research before you take the leap and buy one. Start by looking into what age, size, experience level, and temperament will be most suitable for what you intend to do with your horse. Then, narrow potential prospects by reaching out to sellers with specific questions. Ask about things like training level, reactivity, bad habits, health issues, how they handle, etc. to get an idea if a horse might be a good match for you.
Mistake #3: Not meeting the horse before you buy.
The best way to judge if a horse is what you're looking for is the same way you would with a car—see it in person and take it for a test drive. Set up an appointment to meet your prospective horse. Look at their health condition, demeanor, and the state of their stable/facilities. Request to observe their behaviors when they're groomed, turned out, interacting with people and animals, in-hand, and being ridden. If everything checks out and they seem like they could be the one, try handling and riding them yourself to see if you click.
Once you've found and purchased your perfect equine match, you'll need to secure a quality home for them before they arrive. At Deer Creek Structures, we offer prefab portable horse barns that can be customized and delivered to your property in a matter of weeks! We also have in-stock buildings available for delivery for anyone looking for a quick, quality solution for housing their horse.
Contact us today to get your new horse the home they deserve!