Most of us spend the first half of each year thinking of Christmas as a holiday far off in the distant future we don't have to worry about for a while. But once those leaves begin to change and the Halloween costumes start popping up in the stores, Christmas sneaks up on you before you know it!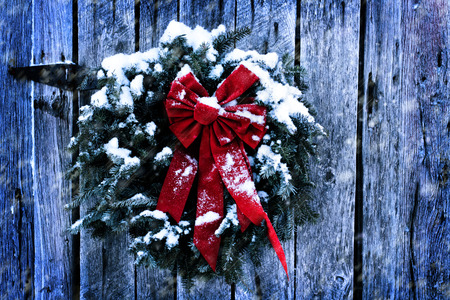 As a horse owner, there's a lot of opportunity for you to have fun celebrating with your animals and relish in the joy of the season together. The best place to start is right in their home with these festive ideas for decorating your horse barn for Christmas!
You can't go wrong with the classics.
Get yourself and your horses into the Christmas spirit with a few traditional holiday decorations around the barn. String up some lights on the exterior or outside of the stalls, attach sleigh bells to the doors, hang up a wreath or two, or even set up a Christmas tree!
Don't forget to modify your decorations with your horse's safety in mind.
Keep all decorations out of your horse's reach so there's no risk of them choking, getting sick, or becoming entangled in hanging décor. Avoid decorating with holly or mistletoe as they are poisonous to horses—stick to pine instead. Also, extension cords can be a fire hazard, so for Christmas lights it's best to go with battery-powered LEDs.
Get creative with an equestrian theme.
If you're looking for something a little more imaginative to get your barn ready for Christmas, try giving the equestrian materials you already have a festive twist! Grab a couple of old horseshoes, paint them gold and silver, wrap them in pine and string them up with Christmas ribbon outside of your stalls.
Replace a few of your stall signs with designated holiday names for each of your horses like Rudolph, Santa, and Frosty—have fun with it! Embellish old tack with ribbons, bows, or tinsel, and prop it up around the barn. If you're really dedicated, you can even try your hand at this gorgeous DIY horse head wreath.
Show your horses the true magic of Christmas and how much you love them by gifting them a brand-new home this holiday season! A prefab or custom-built horse barn from Deer Creek Structures is the perfect place for your horse to stay warm, cozy, and protected this winter. Give us a call at 254-546-2776 to get started finding the structure you need!