This weekend at the Preakness, while Nyquist was trying to further his quest to join the history books as a Triple Crown champion, another horse was making history by being the first Japanese horse to compete at the event.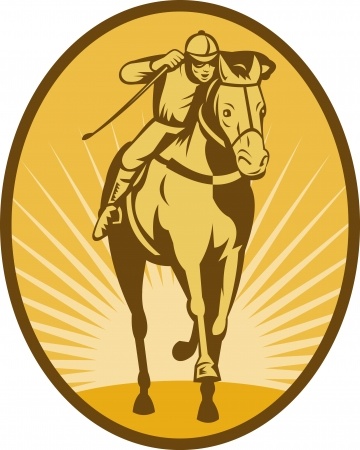 Lani, a gray colt from Japan, finished fifth at this weekend's Preakness Stakes at Pimlico Race Course in Baltimore, according to Bleacher Report's results.
To get this spot, Lani qualified by winning the 1 3/16-mile U.A.E. Derby on March 26 in Dubai.
After that, the horse was slated to compete in the Kentucky Derby and the Belmont Stakes, but owners had planned to skip the Preakness.
However, a couple factors came to the attention of Lani's trainer, Mikio Matsunaga, which led to a change in plans.
Matsunaga felt after the Derby in Lexington that Lani was competing at a high level and was in great shape, so he didn't want to have a long gap in between races, reports ABC News.
Also, after seeing the way Lani finished at the Kentucky Derby, where he came in ninth, Matsunaga felt Lani had a great shot of winning the Preakness Stakes and ruining Nyquist's chances for a Triple Crown.
Although Lani has a very excitable and feisty personality, that wasn't a cause for concern when Matsunaga.
It also wasn't a cause for concern that they were calling for rain on Saturday during the race as well.
Lani was sired by Grade I winner Tapit and is jockeyed by a 16-time Japanese champion, Yutaka Take, so Lani was more than prepared for anything the course or race would have thrown at him.
Whether you're looking to train a horse to compete for the Triple Crown or purchasing one for horseback riding or farm work on your property, all horses need somewhere to sleep at night.
Deer Creek Structures offers high-quality horse barns that will provide your horse with a place to sleep at night while offering protection from the elements. To learn more about our barns or sheds, call us at 254-546-2276 today!