From Deer Creek Structures to you, we hope you and your loved ones had a beautiful and relaxing Thanksgiving. In previous posts, you know we are all about this time of the year, especially as it pertains to being thankful for the good things in our lives, being appreciative of the world around us. This time of the year, it is important to know in our heart of hearts that God has created something truly sublime, that we must take a breather and simply look at everything. It is okay to be awestruck. After all, as Ecclesiastes 3:11 says, "He has made everything beautiful in its time. He has also set eternity in the human heart; yet no one fathom what God has done from beginning to end."
Horses, for instance, are beautiful, which is why it is crucial to express your gratitude by making sure they are healthy and safe with our horse barns, shed row barns, run in sheds, and livestock shelters – especially now that the weather is getting colder and that winter air crisper. It is funny; the moment Thanksgiving is over, we Americans tend to shift back into the opposite of appreciation: hitting up the stores to buy things, giving in to the wild goose chase. While it is the most wonderful time of the year, we are liable to grow complacent in our lives during the holidays and forget just how beautiful the world is. It is important to remember that God loves diversity, as pointed out by Maureen Fiedler in this article from the National Catholic Reporter.
Inspired by Rabbi Jonathan Sacks in his recent interview for Interfaith Voices, Fiedler writes, "God also loves the diversity of life on earth: seas and rivers, winds and clouds, soil and snow and ice, trees and grasses, mountains and valleys, birds and animals of all kinds. And herein lies a deep message for today: we are called to love as God loves, we are called to honor and preserve the diversity in all its forms."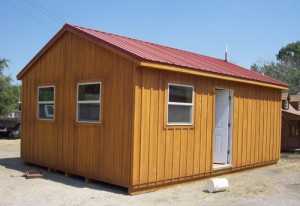 Diversity: that is the name of the game, God's signature so to speak. As lovers and caretakers of horses, we are well aware of what this diversity is and how it benefits our lives. It is easy to forget that this diversity though as we are greased into the grind of holiday shopping and social gatherings. It is imperative that we do not turn a blind eye and a deaf ear to the world that God created. We should always be giving thanks and for December, we at Deer Creek Structures want you to embrace the world and all its little intricacies. Sometimes that requires us to take extra special care of the humans AND animals in our lives and nothing says, "I appreciate diversity more" than providing shelter for your horses.