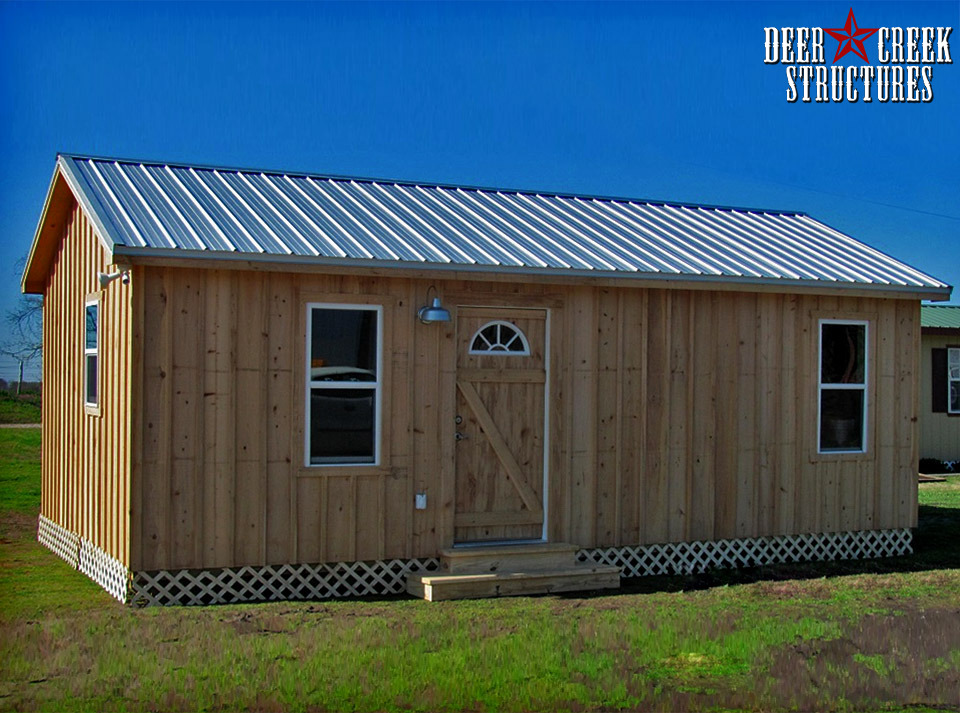 After the events of the last year, having a home office has become a priority for many. Even if you don't work remotely, having your own office space at home can be great for getting ahead on your workload, pursuing interests, and working on hobbies. But if you don't have an extra room to spare for your workspace, does that mean your dreams of the perfect home office are dead? Not when you buy yourself a portable cabin!
A portable cabin is an excellent solution for individuals in need of a convenient, but private home office space. Once you've decided to invest in one, simply follow these steps below to transform it into beautiful and functional office!
1) Determine your needs, so you can buy the right structure.
Portable cabins are available with a wide variety of different features. Before you buy one, consider what you'll need for a functioning home office, so you can obtain a building that best suits those needs. You should also consider which add-on features may be worth it, such as built-in insulation or lighting, versus what work you're willing to do yourself.
2) Equip your cabin with necessary utilities and practical features.
If your cabin doesn't already come with them, you'll need to install things like electricity and insulation to turn it into a functional office space. To keep it comfortable and usable year-round, you'll need (at the very least) electricity, heating/AC, WiFi access, good lighting, and finished walls and flooring. You may also consider adding water, if you want a bathroom or sink in-office.
3) Furnish with office essentials.
Once your cabin office is functional, it's time to outfit it with the furniture and supplies you'll need to work there. Start with your basics—desk, chair, cabinet, shelving/storage solutions, computer—and then add things as you begin working and see a need for them. Opt for smaller-scale furniture and multifunctional pieces to help use the space more efficiently.
4) Decorate to make it your own.
Finally, add finishing touches to personalize your office and make it a space you enjoy working in. Decorate with light, bright colors to open it up and make it inviting. Fill it up with décor that inspires you, personal photos, plants, and a cozy area rug to tie it all together. You may also want to create an area with a coffee table and comfy seating for breaks.
With a prefab portable cabin from Deer Creek Structures, you can have your home office up and running in no time! Our cabins are available with many convenient add-on features, such as motion-sensor lights, extra cabinets, and more that would make them the perfect workspace.
Give us a call at 254-546-2276 to start customizing a portable cabin for your dream home office!