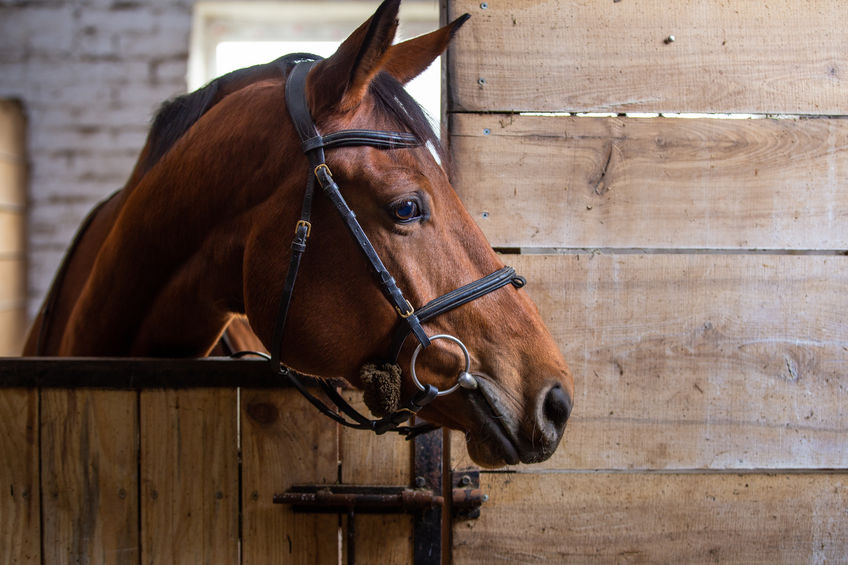 It may seem premature to be thinking about heating any building now, while the temperatures are still high and the sun is still bright, but cooler weather will be upon us before you know it. If you own a horse or other livestock, then it's especially important to anticipate the seasonal needs of your animals ahead of time.
Depending on where you live, you may wonder whether you'll need to heat your barn for your animals as temperatures drop through fall and winter. Let's take a look at the healthiest heating options for your barn and horses.
Generally, unheated barns are healthier for your horses.
Horses remain comfortable and healthier in much colder temperatures than we can. In fact, too much heat in the barn can be a hazard to your animals. The bigger the difference between the indoor and outdoor temperatures, the more humid your barn will become. Too much humidity will lead to unhealthy condensation, which can cause respiratory issues, mold growth, and wood rot. Most of the time, it's best to avoid widespread barn heating.
Insulation is the best way to keep your barn at a comfortable temperature.
Of course, you don't want your horses to get too cold on a particularly frigid day or night. So, how do you maintain a barn temperature that's just right? Insulation! Quality insulation works to keep heat in your barn and an air temperature that is ideal for your animals.
If you're worried about a weak or young horse or an incoming cold spell, you can also use blankets and increase their food portions to help them retain more body heat.
If you do heat your barn, proper ventilation is key.
Barn owners who live in a particularly cold area may determine that a heated barn is the best solution for their animals in winter. Alternatively, you may decide just to heat the tack and feed rooms to keep your essential supplies at a healthy temperature and prevent damage.
If you'll be heating any part of your barn, you need to double check that you have adequate ventilation measures in place. Proper airflow is crucial for preventing that unhealthy humidity and condensation. Infrared/radiant gas heaters are typically your safest option for heating, as well as the option that is most comfortable for your horses.
At Deer Creek Structures, we construct portable horse barns that are designed to be safe, comfortable homes for your animals in all seasons. With top-quality building materials, plenty of ventilation, and additional insulation options for those in colder climates, your horses will be happy and healthy year-round in one of our structures.
Call us today at 254-546-2276 for more information about our pre-built horse barns and customization options!