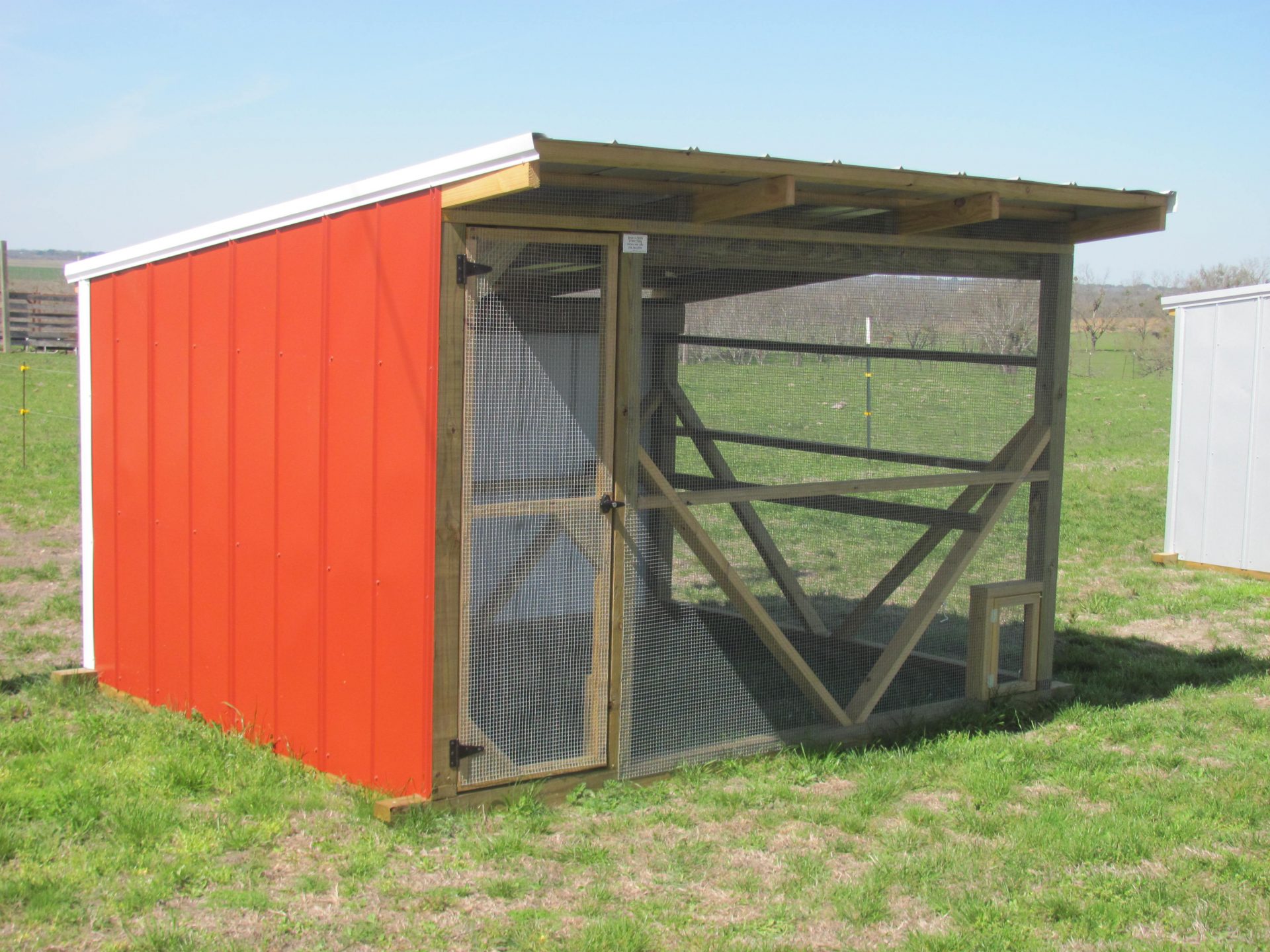 When you're raising backyard chickens, having a top-quality coop for your flock to call home is a must. Their coop is where your chickens will sleep, eat, bond with each other, lay their eggs, and find safe haven from the outside world. That's why it's important that you invest in a coop that has all of the qualities and features your chickens need to thrive.
As you're shopping for the right chicken coop, make sure the one you choose checks all these boxes for raising happy and healthy chickens!
The Right Size
First, you will need to determine the size coop required for your flock size. They will need enough room to walk freely and live comfortably. As a general rule, you should account for about 3-5 square feet of floor space per chicken or 5-10 feet if they won't have regular outdoor access. Where exactly your chickens' needs fall within those ranges will depend on the size of the breed(s) you have.
Good Ventilation
Proper ventilation is crucial for the health of your chickens. Without good airflow, the gases they exhale, ammonia produced by their poop, heat, and moisture can build up and cause health issues among your flock. Look for a coop with windows and vents up high for good year-round ventilation.
Predator Protection
There are many predators wandering around your property that would love to feast on your backyard chickens. For this reason, your coop must be fully enclosed, with wire mesh covering open areas such as doors, windows, and vents. Keep in mind that a coop should protect your chickens from weather as well, with shady areas and airflow for heat, and good insulation and wind resistance for cold.
Other Features
To ensure your chicken coop fully meets the needs of your flock, look for models with the following features in addition to those listed above:
Nest boxes (one box for every three to four hens)
Roost bars
Dust bath area
Outdoor access
Good natural light
Easy food and water access
At Deer Creek Structures, our prefab and custom-built chicken coops have everything you need to keep your flock flourishing. All of our coops feature full weather and predator protection, a free-range door, and built-in roost bars and nest boxes. Our convenient prefab structures are available for delivery in Texas and other states, and free delivery within 25 miles of Lott, TX.
Contact us today to order a durable, quality coop for your chickens!