If you're familiar with horses, you already know what incredible creatures they truly are. So, it comes as no surprise that professionals in the medical field have caught on to the many physical and psychological benefits individuals experience in building a relationship with one.
In fact, an entirely new class of therapy has emerged that strategically uses the synergy between human and horse to change the lives of individuals with all kinds of conditions and maladies—equine therapy!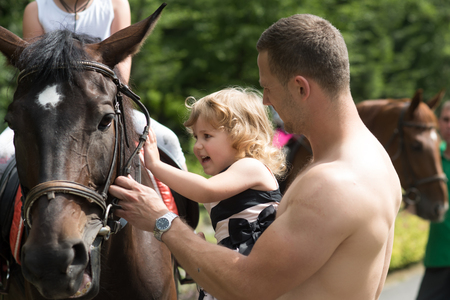 What is equine therapy?
Equine therapy is an approach to animal-assisted therapy that focuses on patient-horse interaction and the completion of equine-related activities. Each session is supervised by a health specialist to identify issues and monitor progress. A horse professional is usually present as well.
The goal of equine therapy is to help patients develop necessary skills and attributes with which they experience deficiency due to certain physical and mental health conditions. The benefits of equine therapy include improving muscle strength, motor skills, balance, flexibility, movement, self-confidence, responsibility management, social skills, and much more!
How does equine therapy work?
There are a few different ways to benefit from equine therapy. Horseback riding and the tasks that go along with it is one therapeutic approach to take. This typically involves learning best horseback riding practices, preparing tack, vaulting, trotting, and/or pulling a carriage.
Alternatively, if riding is too difficult, taking care of a horse is equally as beneficial for patients both psychologically and physically. Patients using this style of treatment will practice grooming, feeding, petting, and leading a horse.
Who can benefit from equine therapy?
The range of positive impact to be had from engaging in equine therapy is vast. Patients suffering from many different types of physical disabilities can experience marked improvement when working with horses. It has been proven to be an effective treatment for those suffering from neurological diseases, movement disorders, muscle problems, balance issues and more.
The psychological benefits of equine therapy similarly enhance the lives of individuals with an extensive variety of afflictions. This therapeutic approach is very useful for people suffering from PTSD, autism, mood disorders such as anxiety and depression, and other mental health patients.
It's important to remember that a horse is a living creature, not just a healing tool for us to use. Take care of your horses the way they take care of you or your patients! Invest in a top quality shed or barn from Deer Creek Structures for your horse to call home. Contact us today to get started on a custom design, or head over to our website to choose from our prefab models!