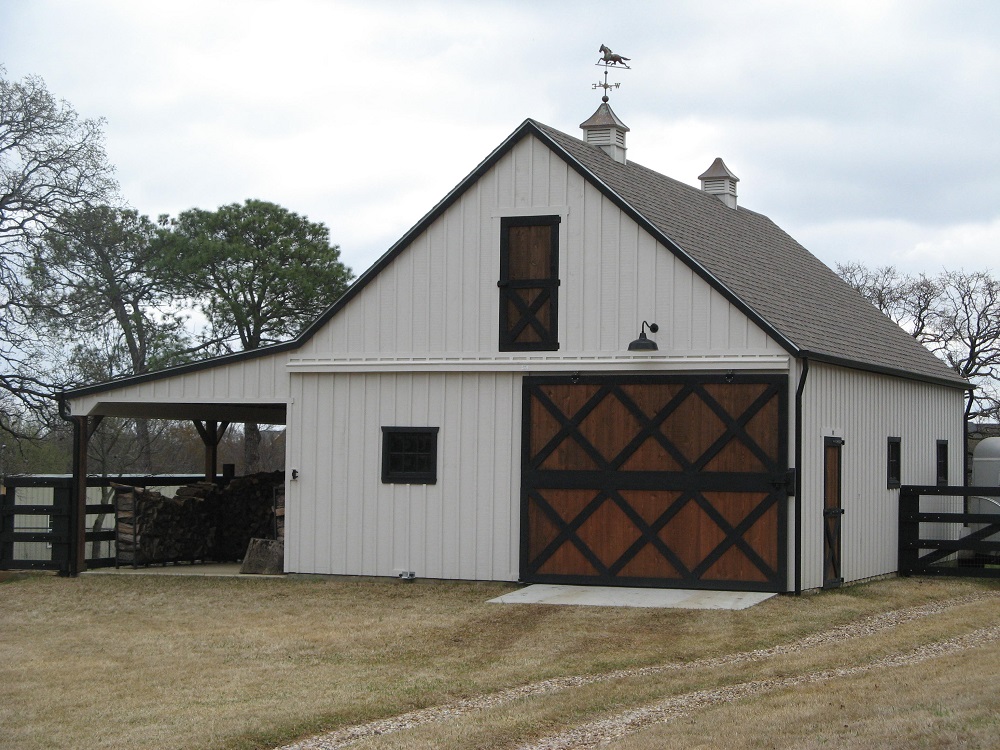 Even if you're not planning on selling your home in the near future, it's important that you are constantly making improvements to your property to boost its potential market value. One way to do this without spending a fortune on renovations is to add a portable, freestanding shedrow or aisle barn to your backyard.
In addition to being able to enjoy the benefits of a barn yourself, investing in one for your property will put you at an advantage when you decide it's time to sell. How so?
The versatility of outdoor structures like barns is appealing to potential buyers.
A portable barn in the backyard can serve many different purposes, making it an attractive amenity to buyers considering your property. A barn can be used as extra storage space for landscaping tools, seasonal items, excess belongings, or even a vehicle. Or, you can turn it into an inviting outdoor living area. Some buyers may even be enticed by the opportunity to use the additional structure to house their own horses or for other farming operations.
A barn will enhance the look of your property.
In addition to their functional value, barns also offer an aesthetic value to your property. A barn is a unique feature that can be designed to complement the style of your home with custom colors, architecture, and more. It also provides a wide range of opportunities for landscaping and gives your property a charming, rustic touch that will set it apart from others on the market.
Keep in mind that only a high-quality structure will increase property value.
The key to ensuring your barn is a worthwhile investment is its long-term value. A barn that's worn or deteriorating has nothing to offer potential buyers and can even bring the value of your property down. Any outdoor structure you add to your property should be built with durable materials, professionally designed and installed, and kept in optimal condition with regular maintenance.
If you're in search of a portable barn with an ROI that's guaranteed, Deer Creek Structures has exactly what you're looking for! We specialize in the design, construction, and installation of shedrow and aisle barns that are built to last.
Contact our team today to learn more about our pre-fab barns and custom design options!