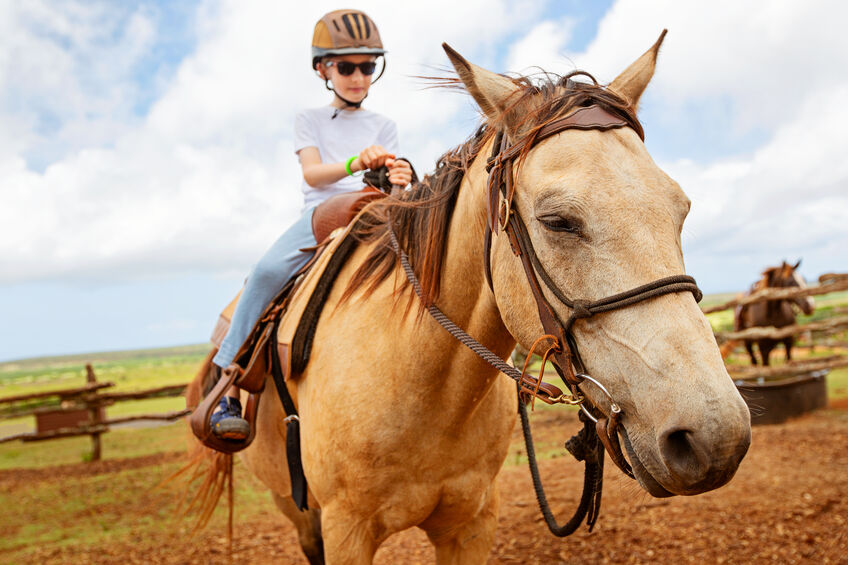 Therapeutic riding is essentially adaptive horseback riding lessons, where participants learn horsemanship and riding skills to suit their individual needs. This form of riding can benefit individuals with a wide range of challenges, be it cognitive, physical, emotional, or social. Horseback riding lends independence and mobility to a person with disabilities who may be otherwise restricted.
Here are a few benefits participating in a therapeutic horse-riding program can give people who suffer from physical and mental challenges.
Builds Core Strength
A horse walks in a pattern that includes both swaying and forward motion. As the movement of a horse helps students improve their balance, it also helps build core strength. The student must adjust to these movements using their upper body and legs. Keeping good posture and remaining upright while the horse is in motion strengthens and stretches the rider's back and stomach muscles.
Sensory Stimulation
Horses stimulate the senses in several ways that are beneficial for people with certain disorders, especially those who fall within the autism spectrum. The rider's vision, hearing, sense of touch, and smell are all stimulated by the sounds, smells, and the feel of the horse itself. When the horse is in motion, the student's tactile senses are stimulated, creating both sensory enjoyment and appreciation for the act of riding.
Improves Motor Coordination and Balance
Riding a horse requires both coordination and balance. Therapeutic horseback riding typically improves these areas in students who may otherwise have difficulties due to their disabilities. While mounting or dismounting the horse, students must be coordinated in their movements. Staying on a moving horse is crucial for safety. As the rider learns to stay on the horse and hold on with a proper posture, their muscles learn to work together to help maintain balance. Starting and stopping the horse and changing directions challenges the rider's balance, and with time improvement will happen.
Equine therapy is an amazing way to change the lives of individuals struggling with disabilities and proves that horses can do purposeful work. If you need high-quality prefabricated barns or sheds for your therapeutic horse-riding program, Deer Creek Structures can help. We have a wide selection of portable horse sheds and shedrow barns that can be customized to your specific needs.
Give us a call at (254)546-2276 to learn more about our barns and other horse structures!